What happens before photo day?
Before your booking we ask for a list of the children who want their photograph taken so we can generate password cards ahead of time. On photo day each child receives a unique password card that parents use to view and order their photos online.
On the Day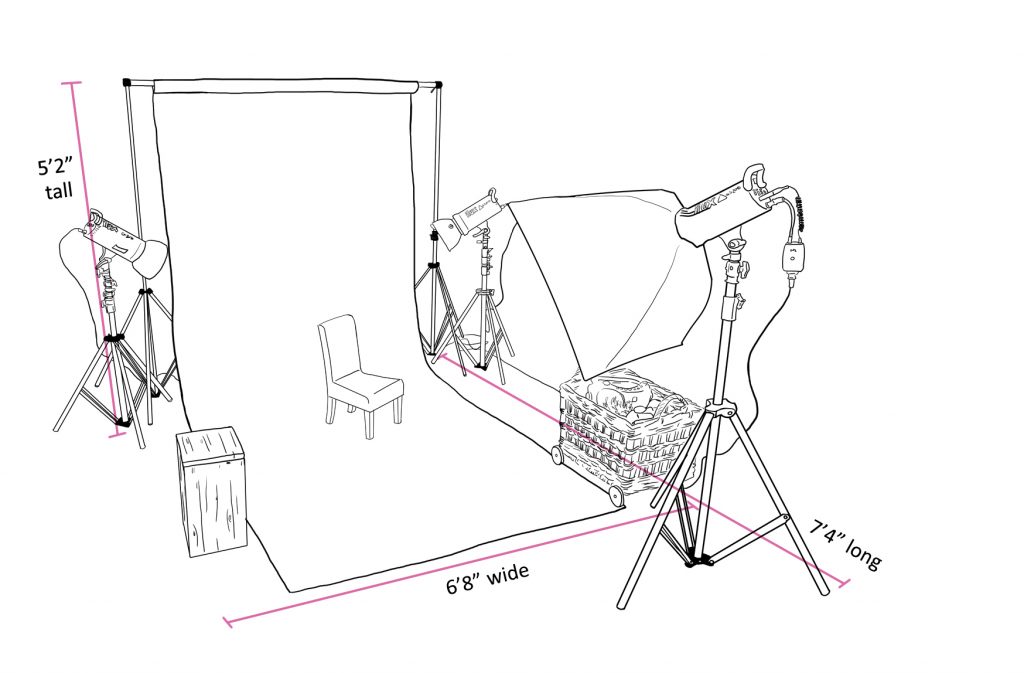 We take about 15 minutes to put together the above mobile indoor studio in the nursery setting.
We prefer that children are brought to the studio in pairs or small groups. While not a guarantee, this has proven to be an effective way to help timid children feel more at ease.
As photographer and assistant, we work together to get natural photos in a variety of poses through personalised play. Depending on how comfortable the child is, we can typically get all the footage we need in under 10 minutes per child. Some children need a bit more time and we allow for that.
We edit the photos on the same day of the shoot. Typically, parents can view the images within 24 hours. There is no obligation to buy. After one month all images are archived.
A member of staff is required to be present during each child's photo shoot. Children will only be photographed with parental consent.
Many nursery staff and parents we have worked with are surprised to see children who are normally quite serious respond very positively to our approach and routine. Occasionally, however, there is a child in setting that we can't win over – maybe they are recovering from an illness, are especially shy, feeling particularly emotional on the day or for another reason get upset and flatly refuse. While we try our hardest to get a selection of photos to choose from for each and every child, we do not insist with children that are getting very upset and flatly refuse – we want to leave them with as positive a memory of photo day as possible!
Find out more
Please get in touch with us if you would like more information. Take a look at our gallery page to see our work. Nurseries who are considering booking with us can also request to view a copy of our DBS checks.
We look forward to working with you soon!