Formerly known as Elevated Photography, The Nursery Studio is a family-run photography business.
Elevated Photography was founded by husband and wife team Mark and Julia Tovey over 15 years ago, their eldest son Matthew joined the team behind the scenes as Photo Editor upon completing his NVQ Level 3 in Photo Imaging (Digital Photography & Imaging). While working at Elevated Photography, Matthew obtained hands-on experience behind the camera as Assistant Photographer at Jennie Wilson Photography shooting at weddings for over 10 years.
In 2016, Sara joined Elevated Photography and the junior husband-and-wife team began building their own customer base. Matthew and Sara began trading under the name The Nursery Studio in 2018 and have been running the business since Mark and Julia ceased trading in 2019.
Today, The Nursery Studio has customers all over Lincolnshire and provides an informal, relaxed photoshoot using a mobile studio that is set up in the nursery setting. The sketch below gives you a snapshot of our setup. We give each child individual attention during their booking and adapt our approach to get the most natural photographs that truly capture the little boy or girl's growing personality.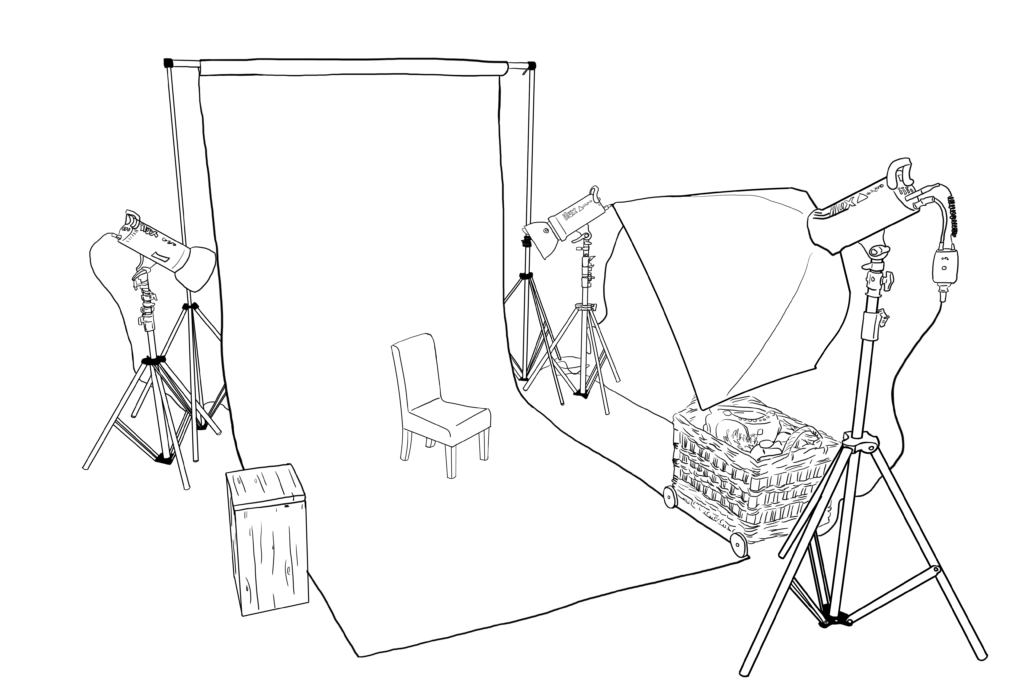 We now sell all our photos online using our partner GotPhoto which allows us, parents and nursery staff maximum flexibility and minimal fuss. Since going online we have significantly reduced the amount of waste associated with the traditional setup originally practiced.
We do not charge a booking fee and we give each of our nurseries a commission from our takings at each photoshoot as a thank you for hosting us. For a detailed explanation of the measures we are taking during the COVID-19 pandemic please take a look at our Contactless Photo Day document here.